Let me give you a little background first.
Before I bought the audio book for the Art of Asking, I knew very little about Amanda Palmer (AFP). I knew she was a musician and did some performance art. I had seen some of the things AFP did with people drawing and writing on her. I had also heard of the trouble she and her publisher were having with Amazon. I knew she had some tie to Neil Gaiman and that my step-son got her autograph on her kindle cover.
I saw the news that her war with Amazon was over and decided to support that cause and bought the audio book on 11/20/14 as a birthday present to myself.
The morning of 11/24 I was on the road for work (sales) and started listening to AFP read me her story. I might have been an hour into it when I knew I loved her.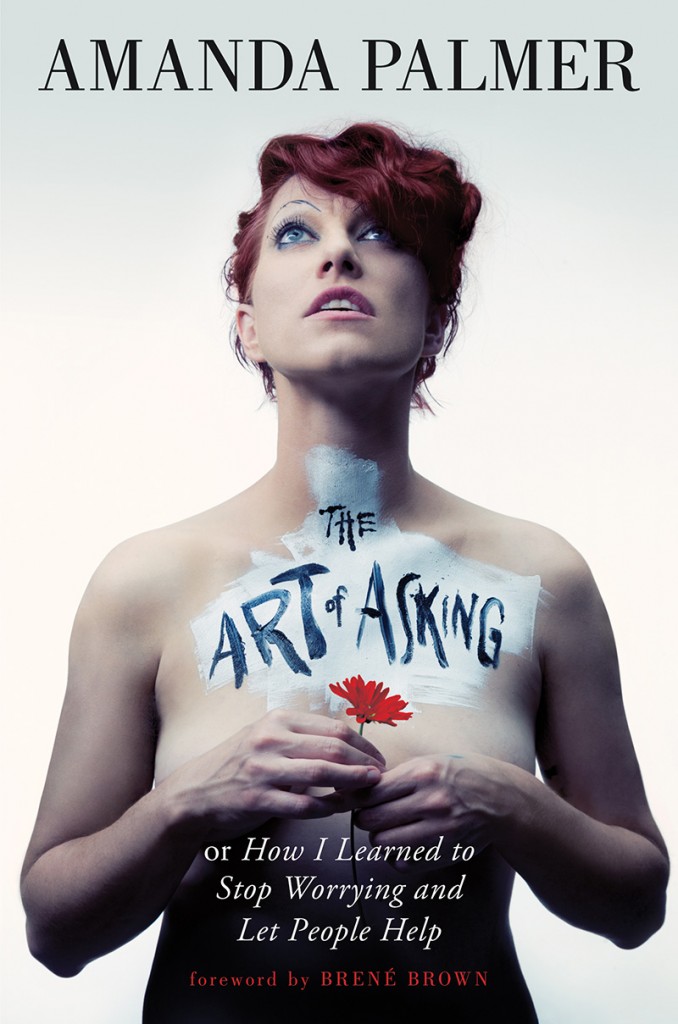 I laughed and cried within the first 15 minutes. There is such an honesty about her and that coupled with her reading it…   I called my fiancee and told her about AFP and the book, about how I felt changed in the first few hours of listening to the book. I cried while talking about the book.
I can't explain who AFP is, but she is different from most of us. Sees the world with different eyes.  Below are two of my favorite quotes from the book.
"Asking for help with shame says:
You have the power over me.
Asking with condescension says:
I have the power over you.
But asking for help with gratitude says:
We have the power to help each other."
"You can't ask authentically and gracefully without truly being able to accept "No" for an answer. Because if you're not truly willing to accept "No" for an answer, you're not really asking, you're demanding — you're begging. At least, that's how I've come to understand asking."
As I listened to the rest of the book and felt myself changing, I was overwhelmed with gratitude and love. Not just for AFP, but everyone and everything.
I sent this tweet on 11/26/14
Dear @amandapalmer I have never heard your music. Just finished your audio book. Need more than 140. I Love You. #Tears #love #amandapalmer

— Doug Johnson (@Doug_G_Johnson) November 26, 2014
I get home from my trip and order two copies of the book from Amazon. One for my daughter and one for my step son. A few days later, AFP mention Mass Mosaic and a book store called Porter Square books. I get an idea. I buy 2 signed copies of The Art of Asking and 10 more regular copies. 14 books spread to the world.
The farthest book went to Sweden. Tomorrow I will mail the last of the 14 books. They were all gifts. Most went to complete strangers.
I am so grateful to have been able to do this. So full of love.
Asking for help is like giving a gift.
If you need help ask.
Doug